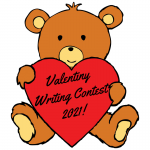 It's been a few years since I joined in the fun with children's author and blogger, Susanna Leonard Hill and her Valentine's Day story contest. This "Valentiny" story must be for children (hence the tiny part) and super short … only 214 words or less (for February 14th!). This year's entries must include a character who feels brave. Below is my entry:
The Cupcake Who Dared to Be Different 
By Susanne Whitehouse
(212 words)
As long as Pidge could remember, which was about two hours now, she was destined to be a pink frosted cupcake in the display case of the local coffee shop.
Pidge was brand new to the baked goods world, but she was no dummy… she saw the white frosting and red food coloring nearby and knew the whole batch of them would soon be covered in sweet sticky grossness. So how did a freshly baked cupcake know she hated frosting? She just did. Down deep in all her ingredients, Pidge knew she did not want to be covered in anything.
As her insides cooled, she quickly formed a recipe for success. Once her batch was slathered in frosting, placed in a box, and headed towards the coffee shop, Pidge started to spin. Round and round she twirled until every last bit of frosting had flown off her top.
"There must be a mistake?" exclaimed the coffee shop owner opening the lid of the box. "I ordered a dozen Valentine's cupcakes … but no worries, I have just the spot for this one."
Pidge was placed in the glass case next to some other similar treats. She smiled and puffed out her top when she saw the sign next to her that read: MUFFINS.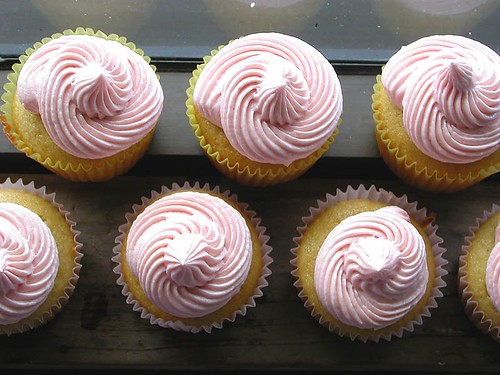 "pink cupcakes" by chotda is licensed under CC BY-NC-ND 2.0