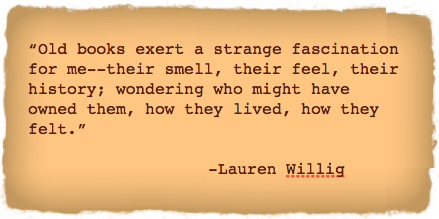 This weekend, I took my kids to a huge used book sale in our town. We headed right to the room with children's books (of course!), which was clearly organized by grade level groupings. Each of my children darted off to their perspective rows. As I shopped myself, I kept stealing glances at my kids. They were sorting through the covers to see what stood out to them, stopping occasionally to flip through the pages or read the back cover. Some books warranted a sit down on floor to read it cover to cover that very minute. Then if a book was really lucky, it got tucked under their arm. I could almost hear the book saying, "Hooray! I have a new home!"
Rows and rows and piles and piles of books, all well-read and well-loved. Each with two stories: the one on it's pages and the one about it's history. Where was it bought originally? How many owners has it had? How many times was it read? Was it in a library? In a classroom? Was it a bedtime favorite? Did it go on a car trip? A plane trip? Some of these books give you clues. Maybe with a heartfelt inscription on the inside cover, crayon scribbles throughout, or a deep crease in the spine from continually being opened and shut. There's a specialness to a used book.
Don't get me wrong, becoming the owner of a brand new book is special too – just a different kind of special. The fresh smell, the crisp pages, the cracking sound it makes when you open it for the first time. Ahhh, I love that sound! But new books are expensive and start to add up. I rarely buy more than one at a time, with most of the books we read coming from the library. But look how many used books we got at the sale for only $12!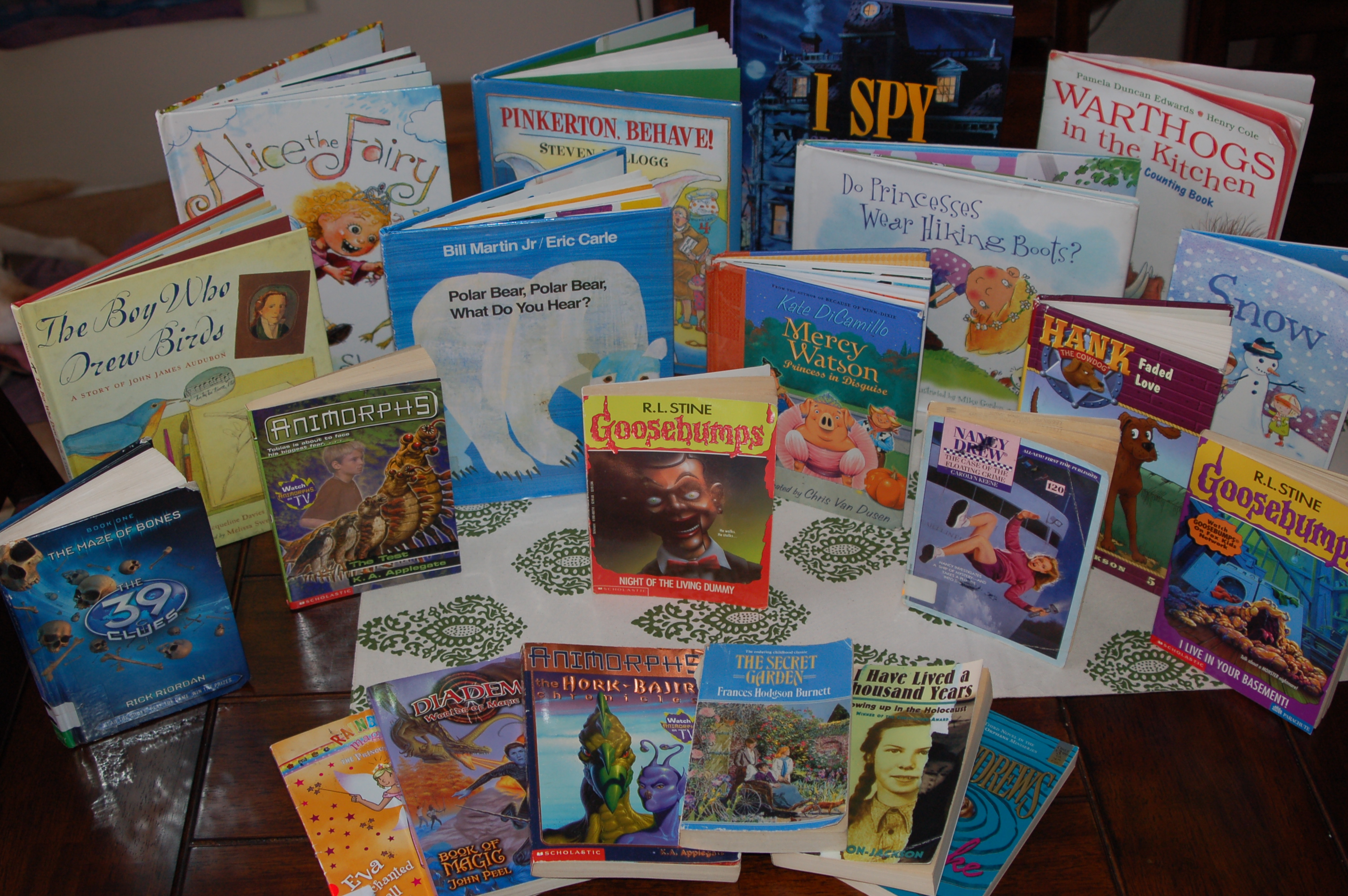 What a deal! My kids got so excited when I said they could each pick out five books. Five? Oh my goodness, Mom! Thank you so much! What a fun experience for a child to shop for books and leave with their very own stack. This was a great way to beat the summer heat. And when we got home, we had something else to do…READ!
Go grab some used books this summer and become a part of a book's special history – it's second story.