When difficult events happen in our children's lives – whether it's going off to kindergarten, moving to a new town, going through a divorce or experiencing loss – comfort and a sense of understanding can often be found in the simple words of a picture book. I use children's books to explain things to my kids in a way that I can't always articulate. Books can give us the right words weaved into a beautiful story that children can relate to. When kids are upset or confused, they want to feel like they are not the only ones in their situation. Reading a story about what they are experiencing can alleviate fears, answer questions and be a great starting point for a conversation.
It has been a little over two weeks since we had to say goodbye to our sweet dog, Bailey.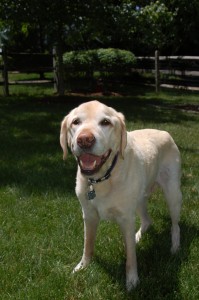 He was twelve and my first "baby". Bailey was there with the
arrival of each child, growing up right along side them. There is such an empty space in our family now. Not just from the lonely corner in the dining room where his dog bed used to be, but also in the little moments each day that he filled-up. It's eating the last bite of a banana because he's not there to catch it in the air. It's using the ice maker and not having him appear from nowhere to beg for a cube. It's starting the mornings without him trotting down the driveway to retrieve our newspaper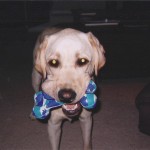 (and sometimes the neighbors newspaper!). It's returning home and not finding him there to greet us with some random thing in his mouth. Did I mention he was a labrador retriever? He loved to eat and loved to bring us things! What a good boy he was. The entire family is missing him.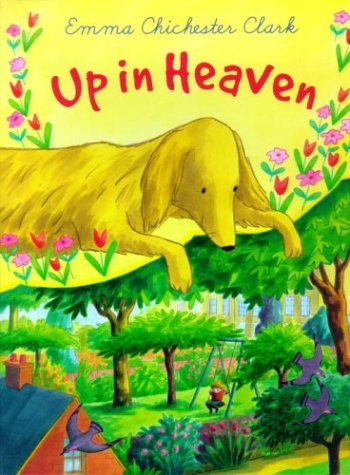 The book that has been comforting for my children (and myself) is "Up in Heaven" by Emma Chichester Clark. Arthur and his dog, Daisy, have a special bond. But Daisy is getting older and has a difficult time keeping up with him. One night she goes to sleep and wakes up in heaven. The book portrays heaven as a beautiful place where dogs don't feel old anymore and can run around with lots of friends. Daisy is happy, but she watches over her boy Arthur and sees that he is missing her. Arthur asks questions that kids might typically have like, "Why did she die?" Daisy learns that she can send Arthur dreams to comfort him. The text is simple, but perfect and the illustrations are beautiful and bright. "Up in Heaven" makes you feel that the special bond with your pet continues even though they are gone from Earth.
Here are some other good books that deal with the loss of a pet: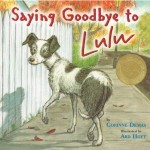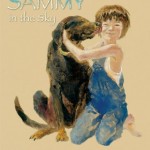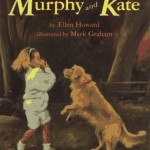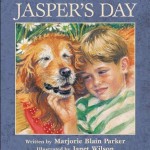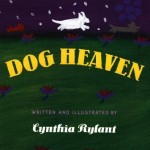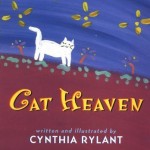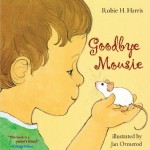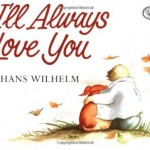 Are there any other children's books that you've found helpful in dealing with saying goodbye to a pet?