The wonderful librarian at the school where I teach, asked the staff for volunteers to record themselves giving a "Booktalk". I couldn't pass up the opportunity to make a fool of myself in the name of children's literature, so yes, I volunteered. The designated books will get a QR code attached to them in the school library. When the code is scanned by a student using a smartphone, ipad, etc., the book talk video will pop-up on their screen. Pretty cool, right?
The book I was assigned was I Am LeBron James by Grace Norwich. Here is the script: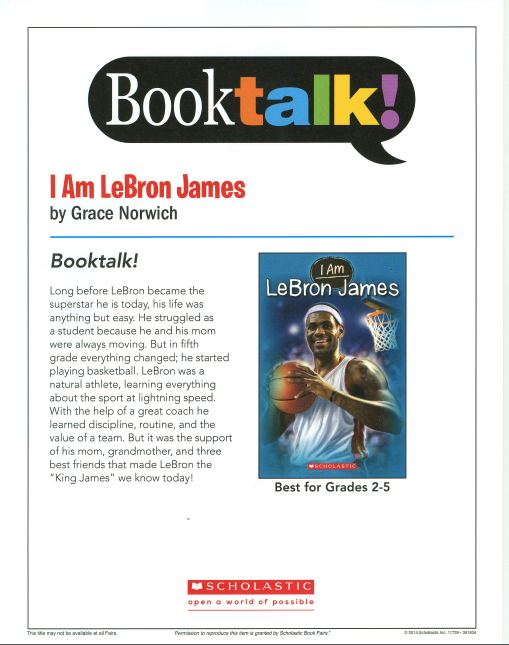 I decided to dress-up like LeBron (basketball jersey with the Cavaliers logo and #23 pinned to the front and a sweatband) and a king (royal cape and crown) and shoot the video outside by a basketball net. Here is the result of several takes because I kept missing the shot at the end! This video is a reminder to not take yourself too seriously. 🙂 Enjoy!