Children's author and blogger, Susanna Leonard Hill, is in the third year of her Valentine's Day contest, affectionately known as "Valentiny." The tiny part is for the tiny humans your story should be written for and because of the tiny word count…only 214 words or less! This year's entries must include a character who is hopeful. Here is my entry:
Hoping for Love 
By Susanne Whitehouse
(59 words)
"I have something to tell you."
"Okay … "
"I think I'm in love with you."
"Oh, wow. Are you sure?"
"Pretty sure."
"But you're a gorilla and I'm … "
"Beautiful? Yellow? Appealing?"
"Well, yes. But … I'm not sure you can be in love with a piece of fruit."
"Oh. Then maybe what I'm feeling is … "
"Don't say it."
"Hunger."
"No!"
Gulp!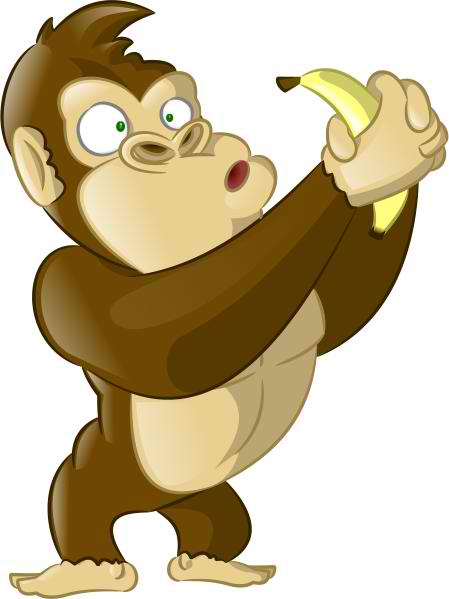 www.mascotdesigngallery.com
(designed and created by Legacy Art)
Check out Susanna's blog and the rest of the entries here. 
And for fun, here's my entry into the Valentiny contest from two years ago.