" There are no good books that are only for children." -W.H. Auden
If you find yourself in New York City anytime before September 8th, 2014, I encourage you to go visit the free exhibit at the New York City Public library titled The ABC of It: Why Children'sBooks Matter.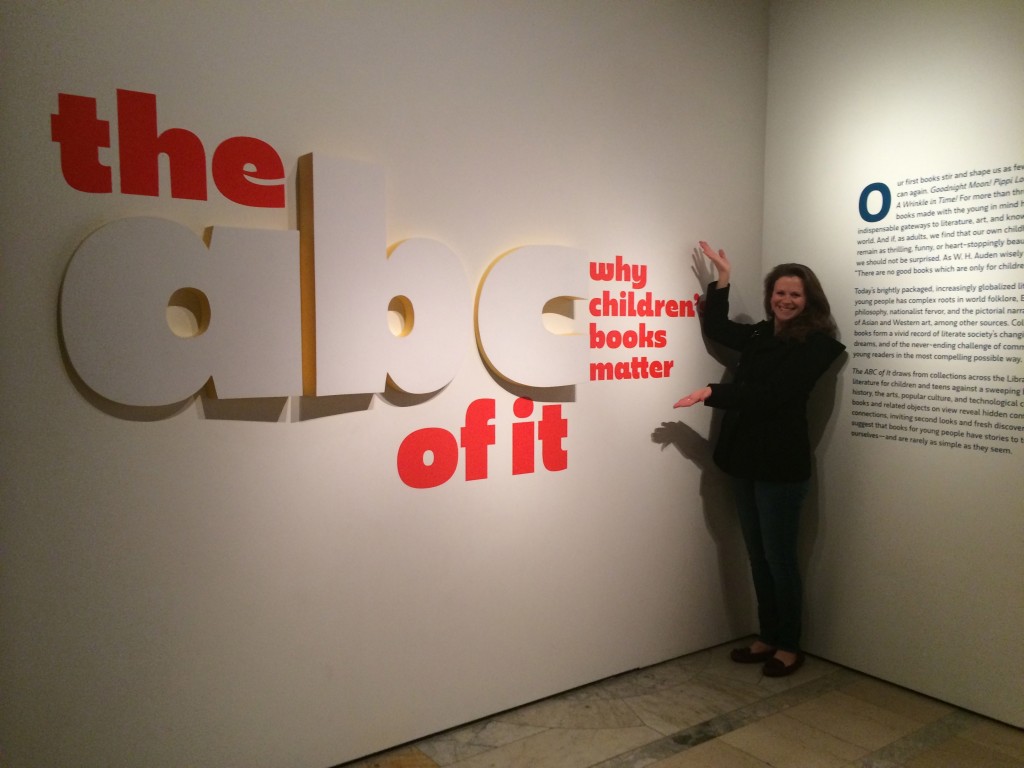 I checked it out last weekend when I was attending the SCBWI annual fall conference a few blocks away, and it did not disappoint. It is chock full of interesting tidbits of information (What's the best selling picture book of all time?), fascinating artifacts, like a very old set of Winnie the Pooh stuffed animals, and cool displays for children and grown-ups alike.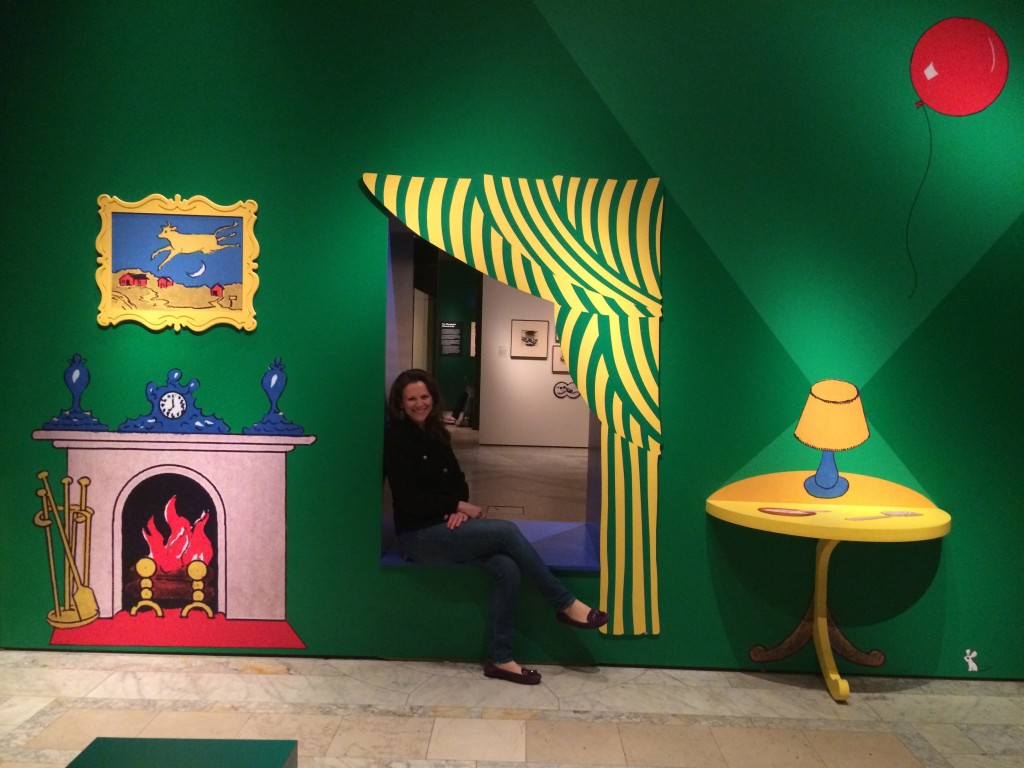 Yes, that's me in one of my favorite childhood books, Goodnight Moon!
If you have any bit of love for kid's books and how they helped to shape your childhood, you will thoroughly enjoy this exhibit.